Were "Desert Rose" by Franciscan. I'm packing it up right now and it is making me a little sad, thinking of all the big Sunday dinners I ate off them, with tomatoes out of Pop's garden, and the pear preserves and plum jelly they made, and the peaches we would pick together. Actually, picking peaches sucks, but after all these years it has somehow become a good memory.
I'm glad Mom is keeping the Desert Rose, so that Rollie and Tiller can associate their own memories of their Grandma and Papaw with my Grandma's dishes.
Desert Rose was very popular and I believe they still make it. Do you remember your Grandma's dishes? What were they?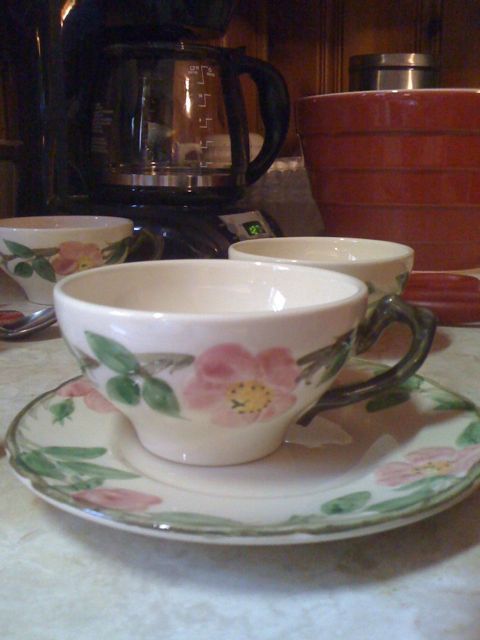 Tags: Grandma Palmer