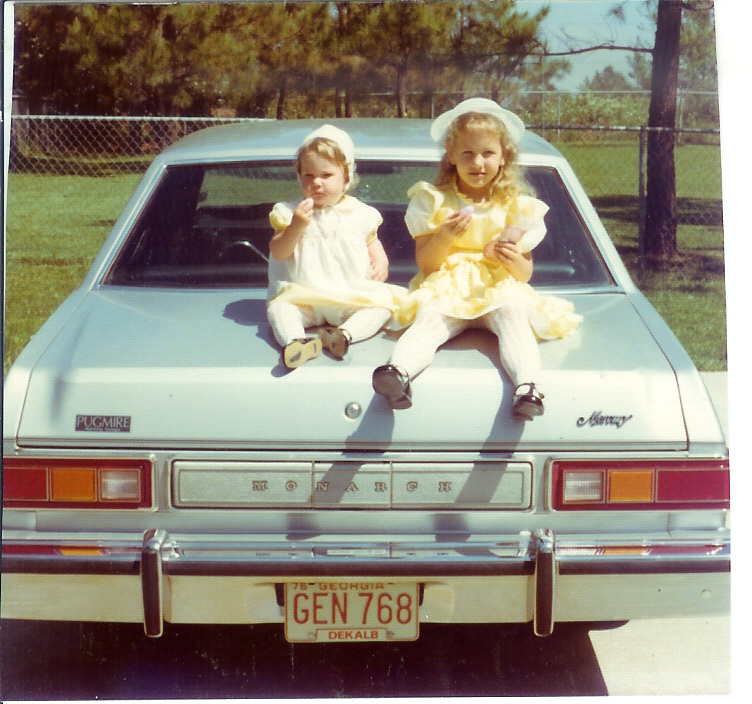 Eastertide
We wake, search in Holly Hobby nightgowns.
Daddy says, "I'm gonna bite his head right off."
Chocolate bunnies are hollow.
Real chicks, pink, purple, green.
"Your sister is allergic to rabbits."
Green plastic grass sticks to feet
As the dog sits in pastel tinfoil pieces.
Azalea, Forsythia, Dogwood
Lenten Rose and Daffodils.
"Jonquils," Mama says.
Yellow Easter dresses, white tights.
No white before Memorial Day.
Scrape those black patent-leather soles.
White plastic straw hat, elastic itches
Dorothy Hamill shags
and gap-toothed grins
Smiling for the picture
Sisters side by side
Here is the church and the steeple.
Voices rise together.
"Raise your joys and triumphs high.
Sing ye heavens, and earth reply."
Gaze, girl, up at sanctuary lights
like wrought iron gazebos.
One day you'll be sixteen.
One day a mother and take home a lily.
Out into the light
Squint in the sun
Prismatic technicolor Spring
Too brilliant to last.