We pretty much go to the lake every Memorial Day. Especially now that we have kids. It is free, sunny, and not home.
Todd and kids with vintage Coleco Turtle pool (mine and Leelee's as a kid). Yes, I watch too much

Antiques Roadshow

.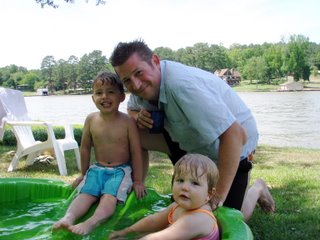 Tiller and Rollie in Pool. If I could only get both of them to look at the camera at one time, much less both to smile.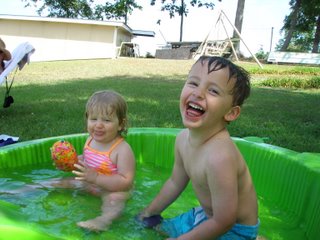 Some pastimes are classic and affordable. Like blowing bubbles, running races, and eating melon in the grass.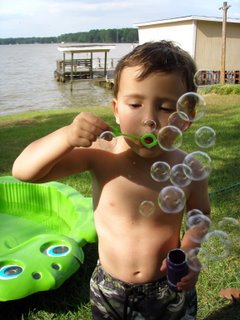 Tiller wearing "Grandpa's Sidekick" hat.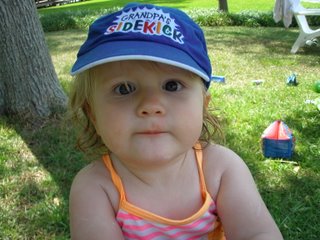 Hope everyone had as lovely a holiday as ours.