As some of you know, I am growing out my gray hair. Now that it is growing out, it isn't as gray as my stylist and i had originally thought it would be, and the growing out has not been as traumatic for me as I thought it would be. That being said, every time I see someone with a great new do and new color (I'm looking at you, Linda Vallance!), then I get a little itchy to go buy a box of color and go crazy.
That being said, I have gone this far now, I cannot turn back. I feel certain that I will end up dying it again later, because let's be honest, all it takes is one moment of weakness to fall right back into the vicious cycle. And if there is one thing I am, it is weak-minded.
So, here is your grey ghost update: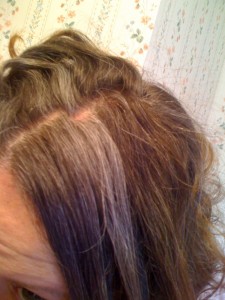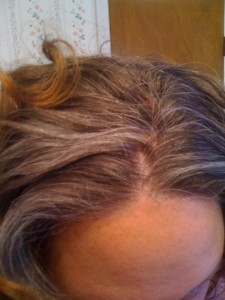 There you have it. It ain't pretty, but it isn't as bad as I thought it would be. I still have my color on the lower half of the strands, and I'm not ready to go short yet, and cut off all the color. But I do like that I said I was going to do it and I stuck with it. So far.
Tags: Going Gray, hair, Vanity, Weakness