That Ev. would end up with Judd. . . but we are very happy that it will be Kim.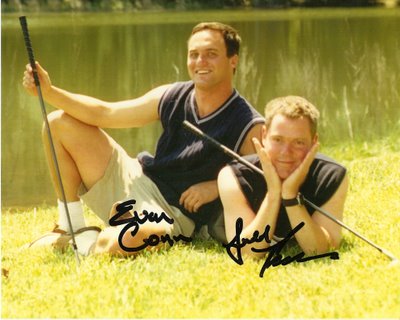 For information on this photo, and how it came about, please see the comments. Jason B. will have to explain the details of a wager that went horribly wrong for E. and J. All complaints about the posting of this photo should be filed with Jason, as he is the proper owner of said photo and released it to me for online publication.
This is just my very mischievous way of saying I will be off to the beach to see Evan get married this weekend. I am very glad to say that, because he is a gem of a guy, and I'm glad he finally found someone who appreciates his special brand of fun and games. Also, he was the last unmarried Creeker, and frankly, we were all getting a little jealous of his singledom.
If you are reading this and going to the wedding, wait till Jason and I have a few drinks and then come sit by us at the reception for some really good Evan stories. We have them in spades.
Evan, if you are reading this, this is kind of like when you left for college, and J. and I sat up all night, smoking and drinking, and writing the longest list ever of things that cracked us up about growing up with you. What I'm trying to say is that we love you, and are very happy for you and Kim.