We have been spending a lot of time at the baseball fields this spring. Rollie has a game and two practices a week. And then there is tiller's Tiny Tykes practice every Sunday. And Todd's new job with BBDO. (Speaking of, have you seen Todd's previous work? He has a site.)
So, what we have been doing:
Tiller rides her Razor at the park, with her buddy Drake, while Rollie plays t-ball.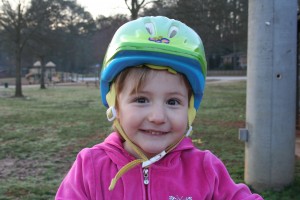 This is Tills and Drake, playing on the bleachers. Remember playing on the bleachers? Much more fun than being a parent keeping kids OFF the bleachers.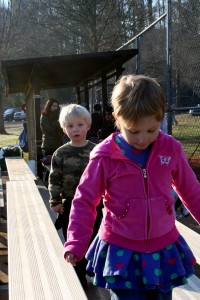 This is Rollie, with Zachary (if you call him Zach, this kid will actually tell you that his name is not Zach, it's Zachary.) His dad's a lawyer, and I didn't ask for permission to post his picture on the site, because I like to live life on the edge. Zachary got whacked in the eye with a bat last week, but he is okay. His dad, who did the accidentally whacking, is probably now in therapy. That's Kevin in the middle. He is small, but a strong hitter and i love how his batting helmet kind of wears him. I am also looking forward to meeting his new twin sisters. We've been driving Kev to practice a lot while his mom was on bedrest. He's a cook kid. (His dad is a chef.) He is also a cool kid.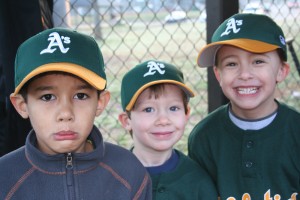 We've been working on Rollie's follow-through. We pitch to him in the backyard with the whiffle ball and bat and his follow through is fine, but when he hits off the tee, he seems to be concentrating so hard on hitting the ball off the tee that he is not following through. This one was pretty good, though.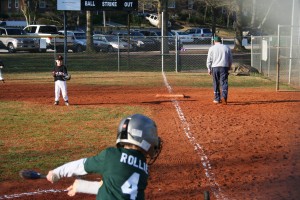 Todd dressed up as Teen Wolf.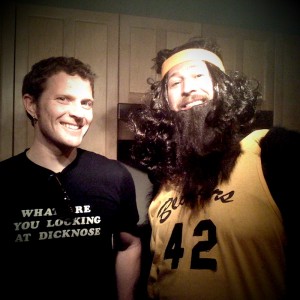 Iain was a ZZ Top guy.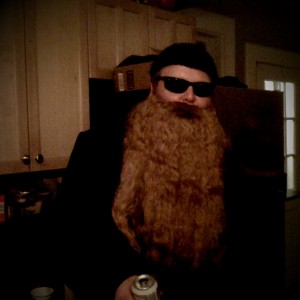 And T was Rick James, Bitch.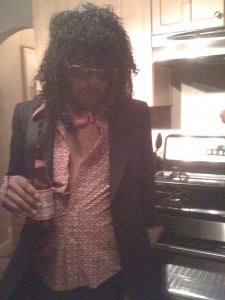 Candy channeled Pat B.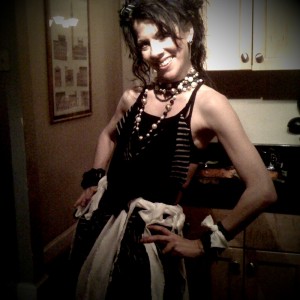 Even Richard Simmons was there.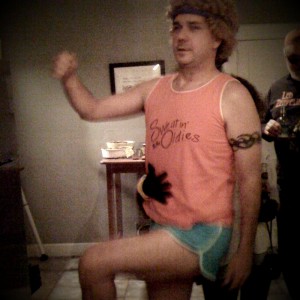 Can't remember this guy's name, but he whips it good.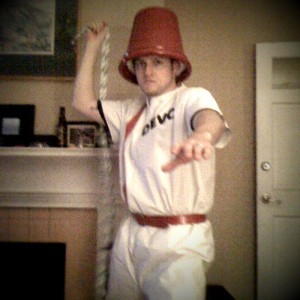 Matt did the Spicolli thing.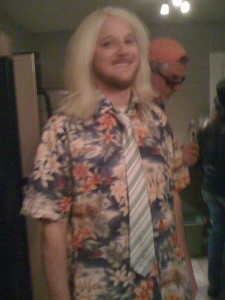 At Shannon and Matt's wedding shower.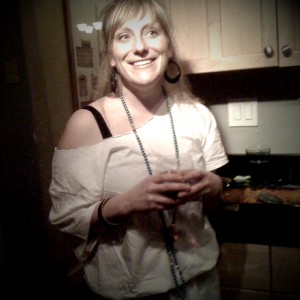 We went to Hilton Head and frolicked in the very cold water.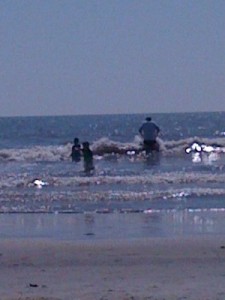 Had an Easter egg hunt at the Salty Dog Cafe . . .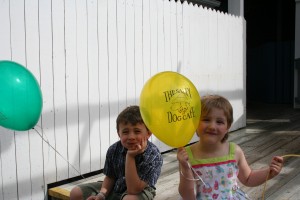 And I dragged the family to the cemetery in Savannah to visit Pop's grave.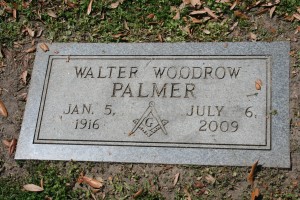 See how happy they look? That Tiller, one thing you can say about her, she sure does like to get dragged around to visit dead folks at cemeteries. Rollie? Oh, hissing under my breath that I will pop him if he doesn't smile for the camera.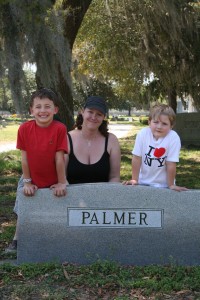 But it was a beautiful day for a visit to the Cemetery, and it seemed appropriate to visit on Easter. My grandmother, her brother and sister, and my great-grandparents are all buried there also.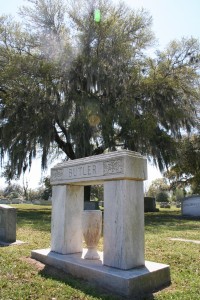 Dash came to visit and we spent a ton of time in the yard. Tiller played ball.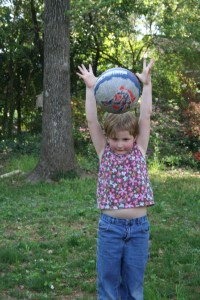 Rollie ran around looking like a Cecil Jr. with no shirt and wrecking his toy in the backyard.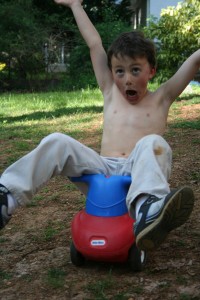 And finally, Rollie saw a bee and freaked out.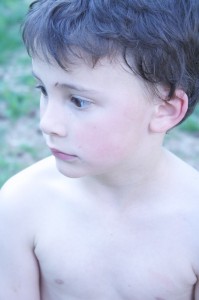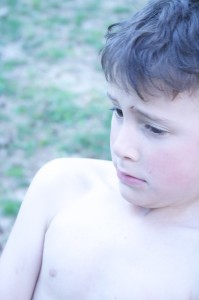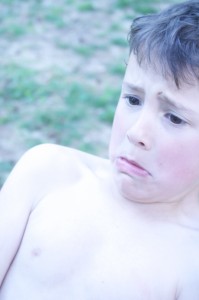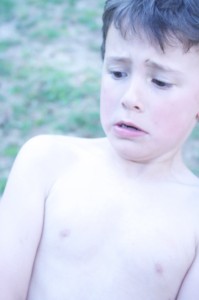 The bee did not sting him. No bees were harmed in the photographing of this boring post.