Wrote this one my last day in the EAV house and never got around to posting it. I was feeling pretty sentimental, as I always do when i leave an old home and go to a new one. . . .
My last afternoon having snacks and blogging in the afternoon at the EAV House. Wow. A lot happened here. We lived in the Newton house when we got married and outgrew that one.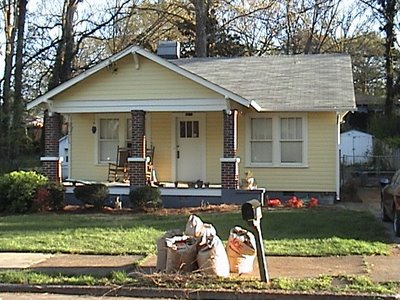 This is the house we found when I was pregnant with Rollie.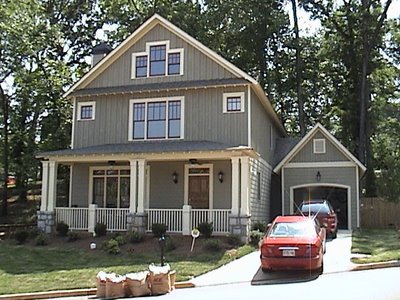 This is where we waited for the little booger to show up. (He was twelve days late!) This is where we sat in the den and waited for the hospital to call and tell me to come in to be induced, and it is where we brought him home. Mom and I stood with Rollie on the front porch that afternoon as Todd unloaded the car, and the sun broke through the clouds and we saw a brilliant, huge rainbow over the trees at the park. This is where we went sleepless for months and became accustomed to being parents. It is where we started having family dinners, and family Christmas, and Thanksgiving. It's where we watched a shit ton of football on Fall Saturdays. Where we had birthdays and conceived Tiller and brought her home from the hospital, too. It's where the kids learned to ride bikes and trikes and kick a football and hit a whiffle ball off a tee. It's where both kids had their first big introduction to what it feels like to faceplant on pavement. It's where we came home on Friday nights after family pizza nights. It's where the kids giggled and ran around like mental patients at bathtime, and where we read bedtime stories every night for four years plus. Rollie started reading in this house, and Tiller knew her ABCs. It's where we sang bedtime songs, and made cookies and ate popsicles on the patio.
I'm gonna miss that old house. It's where I learned that being a Mom is the hardest job in the world, and the most rewarding one, too. It's where I truly understood how much my Mom and Dad gave me, and how much they love me, and why Mom still waits up for me on nights when i stay out late. And it's where I learned that if my marriage can survive having kids, it can survive anything.
Even a move to the burbs.